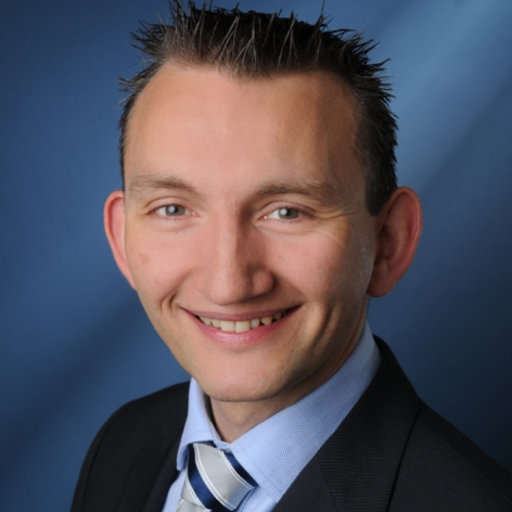 Prof. dr. Stefan Lessmann
Stefan was born in Hamburg (northern Germany) on the 18th of March 1975. He still lives in Hamburg, which is actually one of the best places in Germany (given the context of the course, you may want to note that this statement is subjective and carries a strong positive sentiment), together with his wife Tanja and his beautiful kids Linus and Lucie. Both of them being younger than ten at the time of writing, there is little to say about hobbies or ways in which he would spend leisure time (what time?). However, Stefan is eager to improve his very underdeveloped cooking skills and to do a bit of exercising. Readers who seek a great way to exercise may want to run a Google search for suspension training, which will return some highly recommended results. As many fellowmen and women born in Hamburg, Stefan is a very maritime person. Hamburg is unfortunately not at the seaside but has the river Elbe and its harbor of which all locals are extremely fond. Stefan used to do a lot of time when he was younger (i.e., ages ago) and still loves spending time at the sea, for example in holidays. This also explains his commitment to bluecourses.com ; together with some great collaboration with Bart Baesens since 2006.
In his professional life, Stefan holds a professorship at the Humboldt-University of Berlin. He is heading the Chair of Information Systems at the School of Business and Economics, and very much appreciates the honor to work with a great international team of highly talented data scientists and AI researchers. Focus areas of the group include deep neural networks, natural language processing, and causal machine learning. With regard to business applications, Stefan is particularly interested in marketing and credit risk analytics and has many years of experience in these domains. He actively participates in collaboration, knowledge transfer, and consulting projects with industry partners; from start-up companies to global players and not-for-profit organizations. Stefan is also very active in the field of professional education and has delivered numerous workshops in his research areas to industry partners.
Prior to joining the Humboldt-University in 2014, Stefan was affiliated with the University of Hamburg, where he completed his Ph.D. and habilitation. During that time, Stefan was also a guest lecturer at the University of Southampton, UK, and taught various under- and postgraduate courses on quantitative methods, electronic business, and web application development. Stefan serves as an associate editor for the International Journal of Business Analytics, Digital Finance, and the International Journal of Forecasting, as well as department editor of Business and Information System Engineering (BISE). He is also very active in peer-review processes for various journals and firmly believes that this is an important task for every academic. Stefan secured substantial amounts of research funding and published close to hundred papers in leading international journals and conferences, including the European Journal of Operational Research, Decision Support Systems, and the IEEE Transactions of Software Engineering. Authoritative papers on the use of machine learning in credit scoring and software defect predictions received prestigious awards and many hundred citations. An almost complete overview of Stefan's research work is available at ResearchGate .