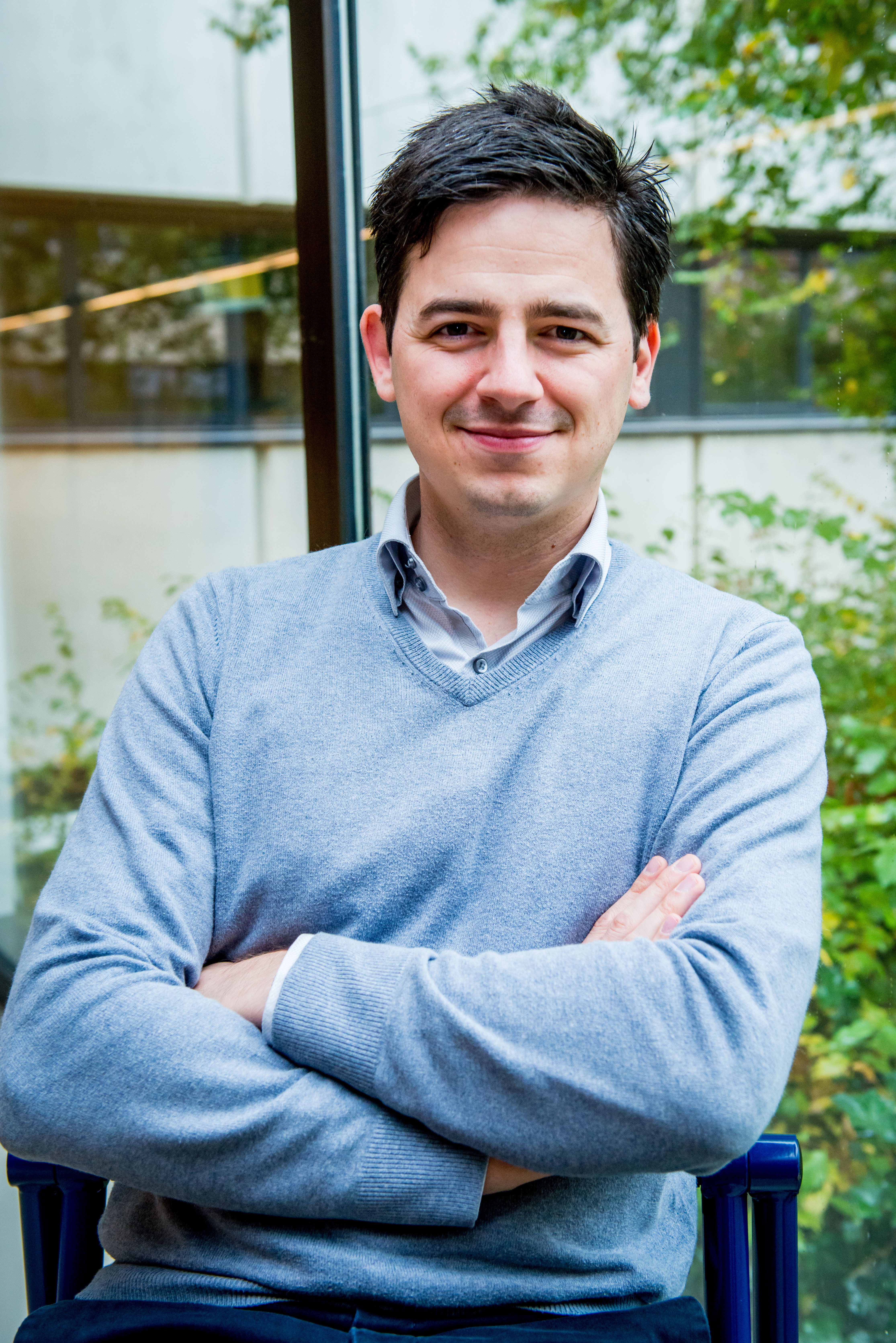 Prof. dr. Benoît Depaire
Benoît, with a circumflex on the penultimate letter as his mother insisted on when he was born, currently lives in rural As (Limburg, Belgium) with his wife and two sons. He was born and raised in the Maas Valley at the eastern border with the Netherlands, in a picturesque little town Leut. As most people from this region, he highly values strong friendships, the small things in life and the local community, and possesses the ability to be notoriously stubborn at times (which he equally stubbornly denies). His passions are being a father, preparing and experimenting with food and all IT-related things. A Saturday at the football pitch watching his sons play, an evening dinner with friends trying out a new dish or a Sunday afternoon programming a hobby project are key ingredients for his perfect weekend.
Benoît is an Associate Professor Business Informatics at Hasselt University within the faculty of Business Economics, where he is head of the Business Informatics program. He strongly believes that new technologies are a prerequisite for many modern day innovations in business and society. However, he likes to argue that the true potential of IT does not lie in the technology itself, but in the way we use it to create value. Understanding how to unlock this potential and sharing these insights is the ultimate goal to which he tries to contribute. He does this on a daily basis, together with his colleagues of the research group Business Informatics at Hasselt University.
To this end, he recently took the lead in setting up the applied research unit BIARU (https://www.uhasselt.be/biaru). BIARU is a dedicated team of researchers whose goal is to disseminate the research group's expertise in data analytics, business process management and machine learning to a larger audience. Building on decades of expertise in data modelling, data mining, process management and process mining, BIARU provides two services, always founded in scientific rigor and academic independence. Firstly, BIARU offers various training programs to broaden the data science knowledge and skills of their partners. Secondly, by way of projects BIARU works together with their partners from problem to solution.
Benoît's current research focuses on the science of algorithm engineering and behavioral analytics. Behavioral analytics is a recent advancement in business analytics that reveals new insights into the behavior of consumers, employees, machines, processes and systems. The goal is to extract behavioral and actionable insights from fine grained data. Applied to the context of business processes, which has been the focal point of Benoît's research over the past decade, this strongly connects to the field of process mining. Benoît's research has been presented at various international conferences and published in journals such as Intelligent Data Analysis, Business and Information Systems Engineering, Computers in Human Behavior, Decision Support Systems, Information Systems, Knowledge-based Systems and IEEE Transactions on Services Computing.